Monday.
I've been slacking off as of late; albeit I'm still losing weight thankfully. But slacking all the same. So it's back to my strict Paleo diet again. It's not bad and I do enjoy living a more Paleo lifestyle. I still have plenty of energy, but I find myself eating grains and craving sugar-a result of eating grains. So in order to get back on track, it's back to Paleo.
So according to what I've seen online, we are in store for our first frost of the season tonight. I expected as much; I've been freezing all day and the sky is clear tonight. I'm still not wanting to put on the heat though. I'm trying to push that little chore out until at least November. I really wanted to hold out until January but that doesn't look like it's going to happen!
Yesterday was the Susan G Komen Race for the Cure here in Eugene. It was an absolute honor to join the over 6000 participants in this momentous event. Just looking out at the sea of people was at the same time awe-inspiring as it was just a bit overwhelming.
Here's a great shot of Helen and I
And here are some other great pix: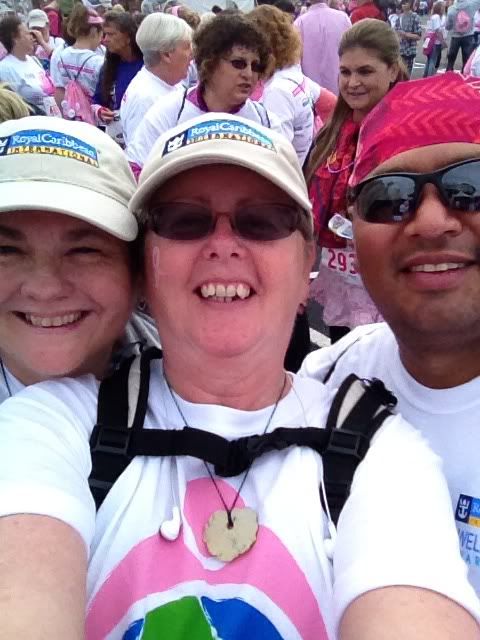 ~Can't wait for Eugene marathon...